Colorful secure box with digital keypad for home use
Descrição do produto
1. Product Description, 
* Cheap small electronic digital safety box, household safe, secure box, electronic safty box, 
* Ideal for individual/home use, to keep valuble items, such jewelry, money, digital equipment, property certificate, important files etc.
2. Brief Characteristics;
* Operated by 3 to 8 digits combination code, the code is resetable by user.
* Two override keys for emergency use, while you forgot the digital code.
* Flat keypad o the door, to save space, and looks fashionable. 
* Simple and convenient operation, practical and economical.
* Locking pins: 2*16mm diameter to prevent the tumper.
* Indication for lower-battery power, about the time to change the batteries. 4×"AA" (1.5V) batteries offered for free.
* LED light flashes indicate different meanings.
3. Surface Finish:
* Electro-static powder coating internal and external with epoxy polyester, anti-rusting, anti-corrosion. 
* Finish style:wrinkle, texture, glossing.
* Colors: light grey, dark grey, black, and also brilliant blue, yellow, red, orange, brown, or customized colors
4. Installation:
  * There are 2*8mm holes on the back and 2*6mm holes at the bottom, 4 sets 6mm expansion bolts offered for free, 
 then you could mount the safe box onto any firm surface, eg. on the wall, on the floor, inside wooden wardrobe, bedside cabinet/stand.
5. Specification:
* External dimension: H200*W310*D200mm,
* Internal dimension:  H195*W305*D140mm,
* Packing dimension: H220*W330*D220mm,
* Loading info: 1700pcs/20GP, 3400pcs/40GP.
*  Weight: 5 to 6 kg/pc.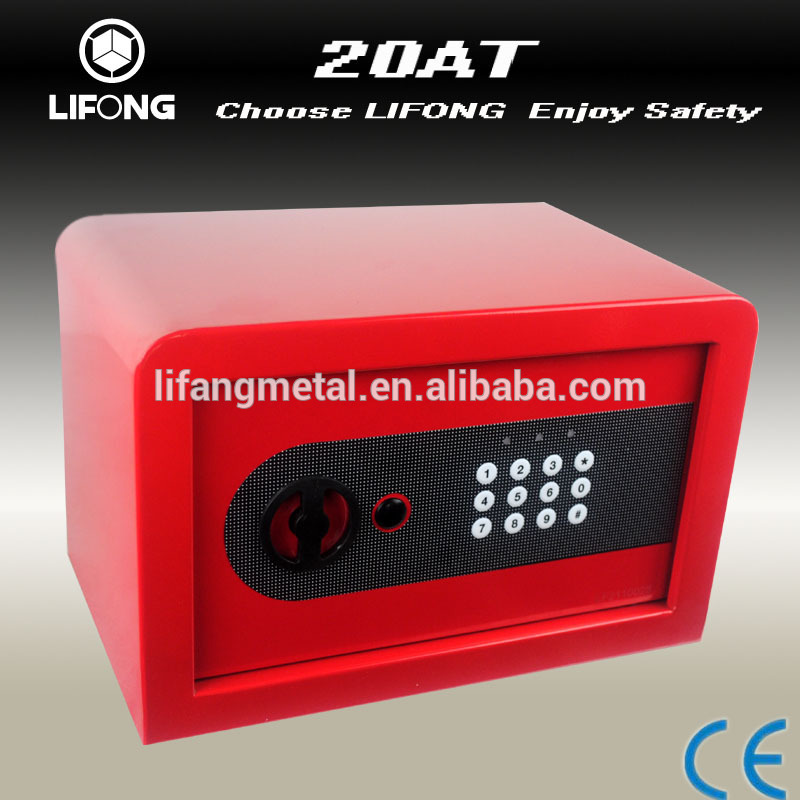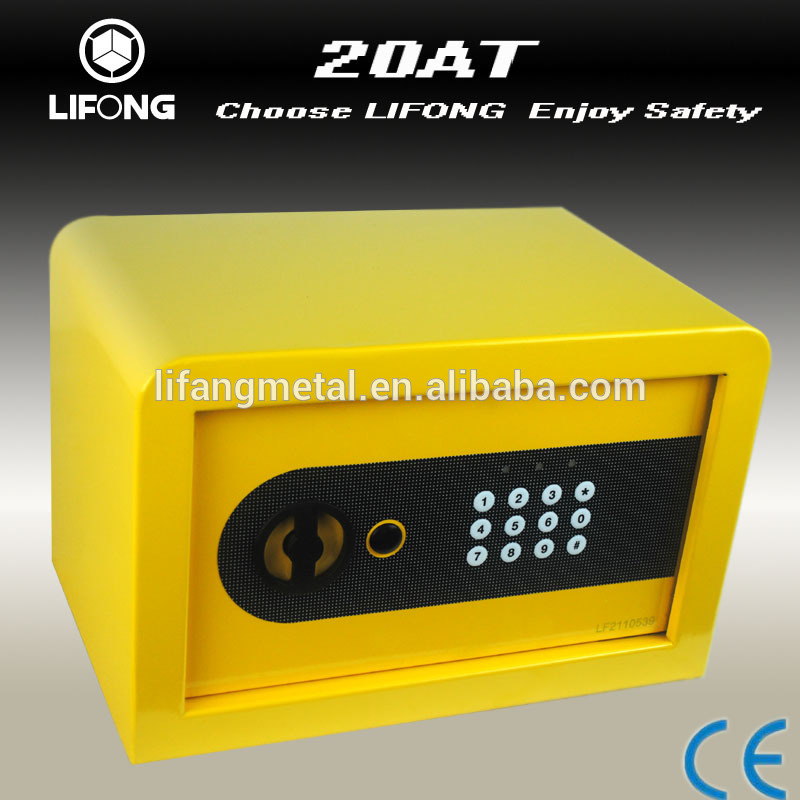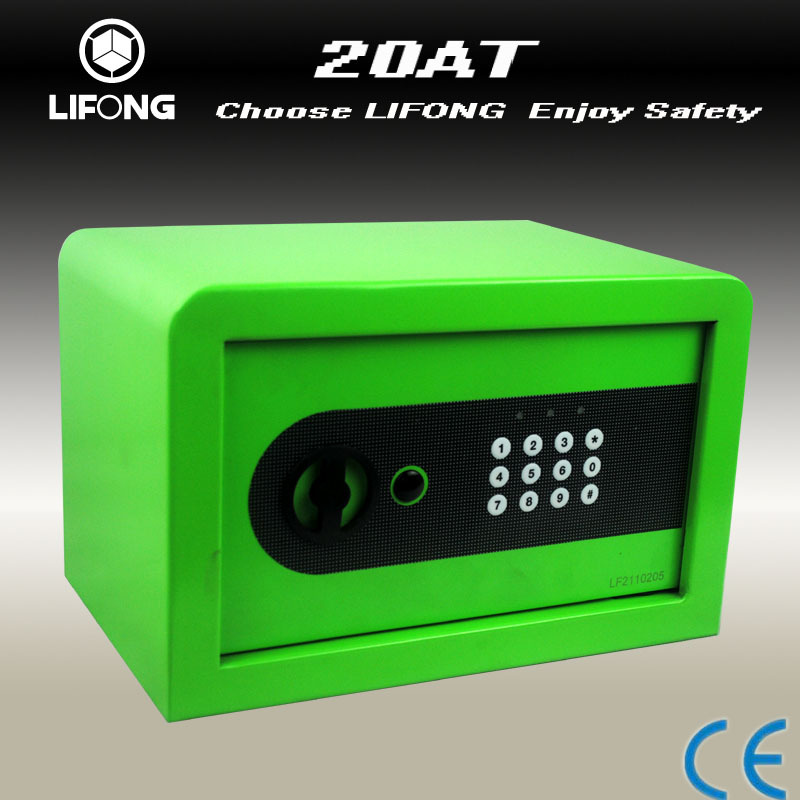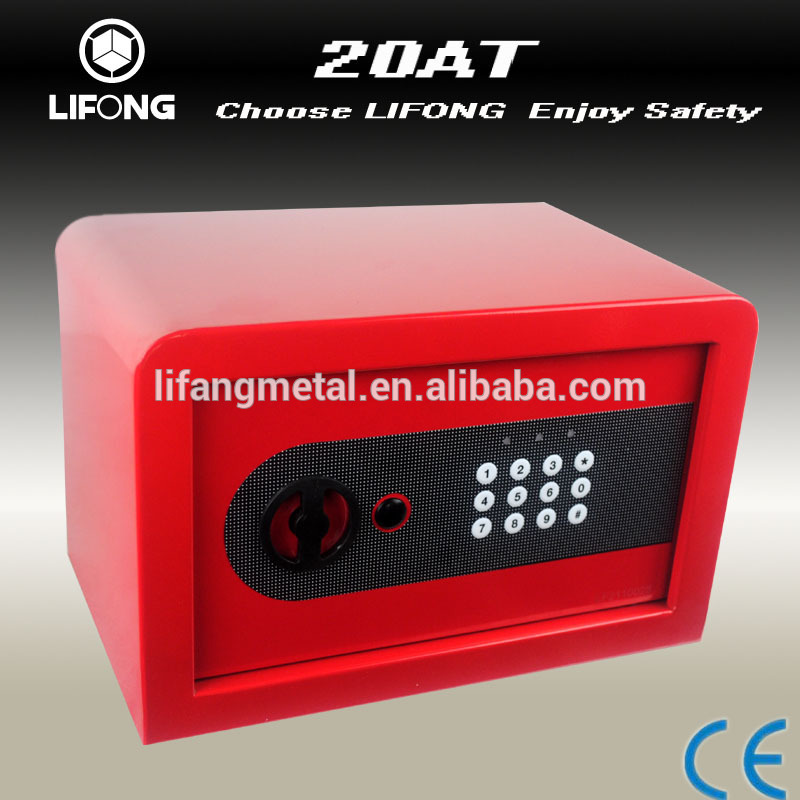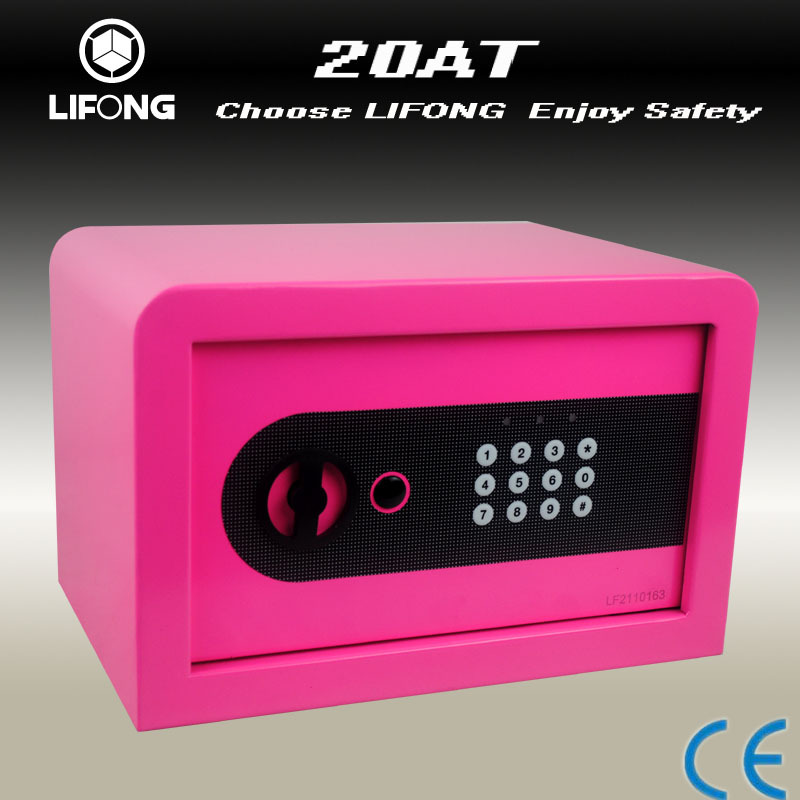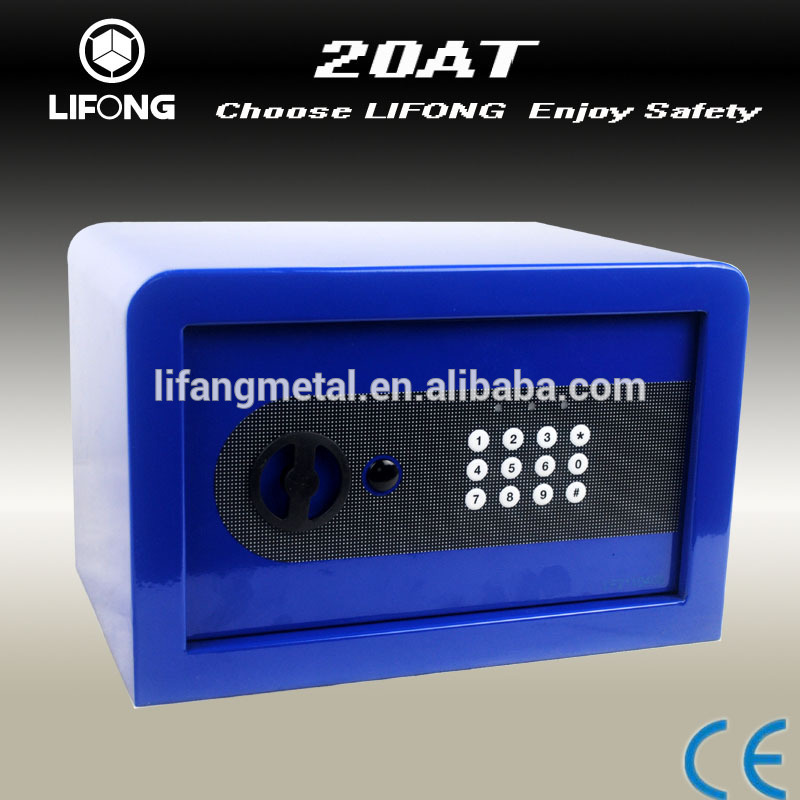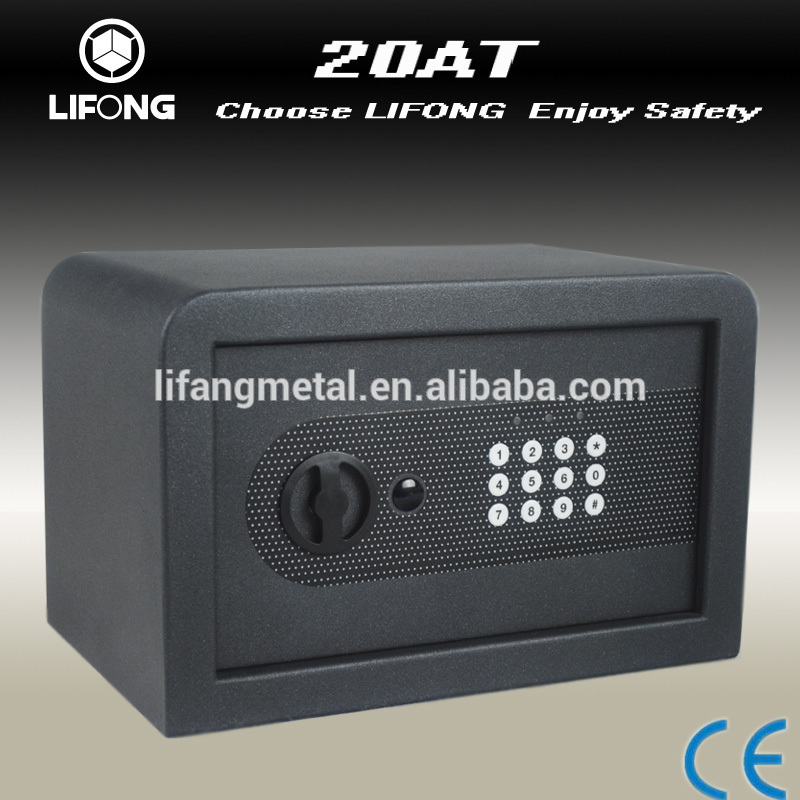 Grupo de Produto : Cofre de Casa e Escritório
Enviar e-mail para este fornecedor